SLAVIK Management is seeking a Maintenance Supervisor. Responsibilities include planning and overseeing the work of maintenance staff to make sure all operations run safe and efficient. The Maintenance Supervisor is responsible for the upkeep of buildings and grounds, as well as upkeep of machinery needed to operate and maintain the facility.
Must have at least 3 years' experience in all phases of maintenance including apartment prep, minor electrical, plumbing, painting and grounds.
Must have 1 or more years of supervisory experience supervising employees, including directing work, evaluating performance and coaching for improvement?
Previous experience in plumbing, electrical, HVAC, carpentry, and household appliance repair-
Good interpersonal/communication skills/trustworthiness, ability to communicate well with co-workers and residents
Availability to participate in snow and ice removal (which may include holidays and weekends)
Good mechanical aptitude
Can-do attitude, ability to work in a team environment
PREFERRED QUALIFICATIONS
High school diploma or equivalent
Vocational or trade apprenticeship or training
EPA certification
Three year residential maintenance supervisor experience
The Maintenance Supervisor will be required to assist in preparing and planning for the maintenance budget while working closely with the community Manager to ensure maintenance operations remain within budgeted guidelines. The Maintenance supervisor will be responsible for making sure replacement parts and tools are maintained at adequate levels
DUTIES
Maintains systems for monitoring and tracking service requests, preventive maintenance work performed, compliance with Hazard Communications program requirements, compliance with safety requirements, supplies and parts inventories, purchases, and turn-key operations.
Keeps storage and shop areas in a neat, well-stocked, clean, organized manner, per company color-coded program.
Assists manager with preparation of maintenance operating budgets in accordance with owner objectives. Assists with preparation of re-forecasts as required.
Works with manager to adhere to budgeted cost parameters.
Order and purchase supplies, equipment and contract work according to required purchasing and bidding procedures.
Regularly inspects property for safety and security issues, including, but not limited to non-functioning lights, ground and trip hazards, broken fences, exposed wiring, pot-holes and sewer line breaks.
Ensures adherence to customer service standards. Works with maintenance staff to ensure that resident maintenance issues are dealt with in a timely manner and that proper follow-through is done.
Regularly inspects property and insures required maintenance and repairs are completed, as necessary.
Solicits bids for outside contract work and schedules and supervises outside contractors.
Works with manager to hire, train and develop on-site maintenance employees according to company policy and procedure.
Schedules maintenance employees according to forecasted workloads.
Works with manager to counsel and review maintenance employees as necessary and as required by company policy and procedure.
Ensures adherence to company safety standards, policies and procedures. Insures maintenance staff correctly wears and uses safety equipment, as required. Also, insures that all safety inspections are completed as required and ensures adherence to company key control policies.
Works with property manager to conduct regular on-site safety meetings and insures compliance with all federal, state and local safety regulations, including OSHA, EPA, Workers' Compensation and Hazard Communications. Insures that all hazardous materials are properly labeled, stored and handled.
Works with property staff to maximize renewals by performing maintenance procedures as required by the property renewal program.
Completes property maintenance tasks and responds to property service requests. Repairs and maintains property plumbing, electrical, mechanical, and security systems
Be able to work overtime/on call and be available for snow removal.
For consideration, please submit a resume with salary requirements.  SLAVIK MANAGEMENT is an Equal Opportunity Employer.
Timberlea Village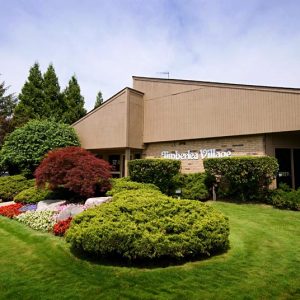 416 Timberlea Drive
Rochester Hills, MI 48309
248.652.3920
Full-time