SLAVIK Management is hiring a Residential Manager to work at a market rate apartment community in Ann Arbor.  The qualified applicant must be friendly with a sales background and have previous experience as a manager. Excellent written and verbal communication skills, knowledge of federal, state and local fair housing laws, and computer skills are required.
Skilled in marketing and leasing of apartment homes to ensure occupancy is maintained
Ability to achieve 98% or better in rental collections
Excellent written and verbal communication skills
Experience in AMSI E-site or another comparable software a plus
Knowledge of Federal, State and Local Fair Housing Laws and EEO
Skilled in oversight of capital improvement projects
Ability to train, develop and manage employees

PREFERRED JOB QUALIFICATIONS
Previous managerial experience in property management
Real Estate License
Fair Housing Training
For consideration, please submit a resume with salary requirements.  SLAVIK MANAGEMENT owns and manages apartment communities throughout Southeast Michigan and offers opportunities for growth and advancement for talented people who desire more than just a job.  SLAVIK MANAGEMENT is an Equal Opportunity Employer.
GreenBrier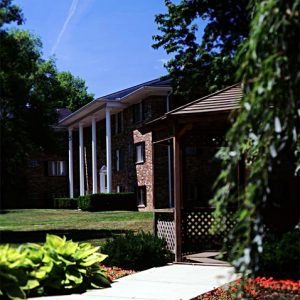 3615 GreenBrier Blvd.
Ann Arbor, MI 48105
734.665.3653
Full-time