SLAVIK Management is currently seeking a Full-Time Associate Maintenance Supervisor. The candidate should be experienced, dependable, and hard working.  This position will have you supporting the Maintenance Supervisor in the overall operations of the community. Responsibilities include assisting in managing and training staff as well overseeing the work of maintenance staff to make sure all operations run safe and efficient. .  The candidate should be experienced, dependable, and hard working.
REQUIREMENTS AND QUALIFICATIONS
Previous experience in plumbing, electrical, HVAC, carpentry, and household appliance repair
Prefer a minimum of one year residential property management experience
Good interpersonal/communication skills/trustworthiness, ability to communicate well with co-workers and residents
Availability to participate in snow and ice removal (which may include holidays and weekends)
Good mechanical aptitude
Can-do attitude, ability to work in a team environment
PREFERRED QUALIFICATIONS
High school diploma or equivalent
Vocational or trade apprenticeship or training
Must possess the ability to obtain EPA certification within 12 months of hire
Knowledge of Freon recovery and waste management
Working knowledge of HVAC systems, certification(s) a plus
For consideration, please submit a resume with salary requirements.  SLAVIK MANAGEMENT is an Equal Opportunity Employer.
GreenBrier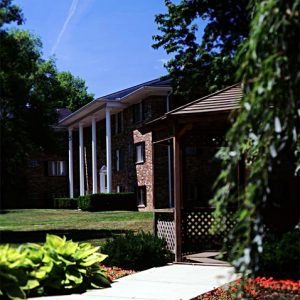 3615 GreenBrier Blvd.
Ann Arbor, MI 48105
734.665.3653
Full-time