SLAVIK Management is currently seeking a FULL-TIME ASSOCIATE MAINTENANCE SUPERVISOR. The candidate should be experienced, dependable, and hard working.
Responsibilities include assisting the maintenance supervisor by overseeing the work of maintenance staff to make sure all operations run safe and efficient.
REQUIREMENTS AND QUALIFICATIONS
Must have at least 3 years' experience in all phases of maintenance including apartment prep, minor electrical, plumbing, painting and grounds.
• Previous experience in plumbing, electrical, HVAC, carpentry, and household appliance repair-
• Good interpersonal/communication skills/trustworthiness, ability to communicate well with co-workers and residents
• Availability to participate in snow and ice removal (which may include holidays and weekends)
• Good mechanical aptitude
• Can-do attitude, ability to work in a team environment
PREFERRED QUALIFICATIONS
High school diploma or equivalent
• Vocational or trade apprenticeship or training
• EPA certification
DUTIES
• Must be able to work overtime and on call/must be available for snow                                                                                                                                                                                                                                    • Keeps storage and shop areas in a neat, well-stocked, clean, organized manner, per company color-coded program.
• Assist the Maintenance Supervisor with the order and purchase supplies, equipment and contract work according to required purchasing and bidding procedures..
• Ensures adherence to customer service standards. Works with maintenance staff to ensure that resident maintenance issues are dealt with in a timely manner and that proper follow-through is done.
• Assists Maintenance Supervisor in inspected the property and ensures required maintenance and repairs are completed, as necessary.
• Ensures adherence to company safety standards, policies and procedures. Ensures maintenance staff correctly wears and uses safety equipment, as required. Also, ensures that all safety inspections are completed as required and ensures adherence to company key control policies.
For consideration, please submit a resume with salary requirements. SLAVIK MANAGEMENT is an Equal Opportunity Employer
Essex at Hampton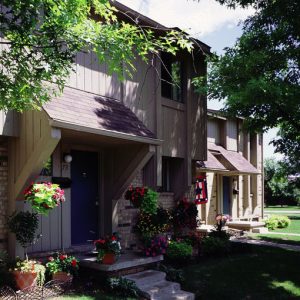 64 Village Circle Drive
Rochester Hills, MI 48307
248.852.7500
Full-time